Updated November 2021
Owning a home is a goal of many Canadians. However, once you buy a house you have to invest time and money to protect your asset. One of the most important aspects of homeownership is winter home readiness. Here we offer 9 helpful winter home maintenance tips to protect your house from the harsh and unpredictable weather in Barrie and surrounding areas.
1. Energy Audit
The cold of winter can put a strain on your energy bills. The more energy-efficient your home, the warmer you keep and the more savings you see on your energy bills. You can find your home's energy inefficiencies with a DIY energy audit of the following:
Check your mortar, foundation, and siding to look for signs where air leaks are possible

Check your windows

for signs of ill repair and damage, and feel for airflow coming into the house
Look for condensation or frost on your windowpanes
Check your exterior doors for possible air leaks
Check your siding for signs of damage and leaks
Check insulation and air vents in the attic
While this might seem an odd place to start for winter home maintenance, poor insulation can lead to issues with your roof, and in turn your eavestroughs, soffit, fascia, and more. Once you check these areas, you can determine what repairs or upgrades are necessary to improve energy efficiency.
2. Attic Preparation
During your energy audit, if you notice issues with your attic insulation and ventilation this needs to be fixed. Proper attic insulation keeps heat in the home, so you save on energy bills, but it also avoids constant melting and freezing on your roof. Installing new or improved insulation as part of your winter home maintenance ensures your shingles remain colder to prevent ice dams and roof damage.
Proper ventilation is also important as it keeps air circulating to avoid moisture buildup. It doesn't take an actual leak to cause water damage to your home. Even simple condensation can lead to damage to your framing and parts of your roof.
3. Window Replacement
If you feel air drafts around your windows, or notice condensation or frost on the glass, chances are you are ready for window replacement. Replacing your windows will protect your home from the ravages of winter including costly leaks, staining, mould and more. You will also save on energy costs. Your new windows should have a low U-value and be Energy Star-rated to indicate they are energy efficient. You also want double- or triple-glazed windows as they are designed to prevent leakage. During the winter, warm air remains in the home, and cool air is kept out.
4. Clean Your Eavestroughs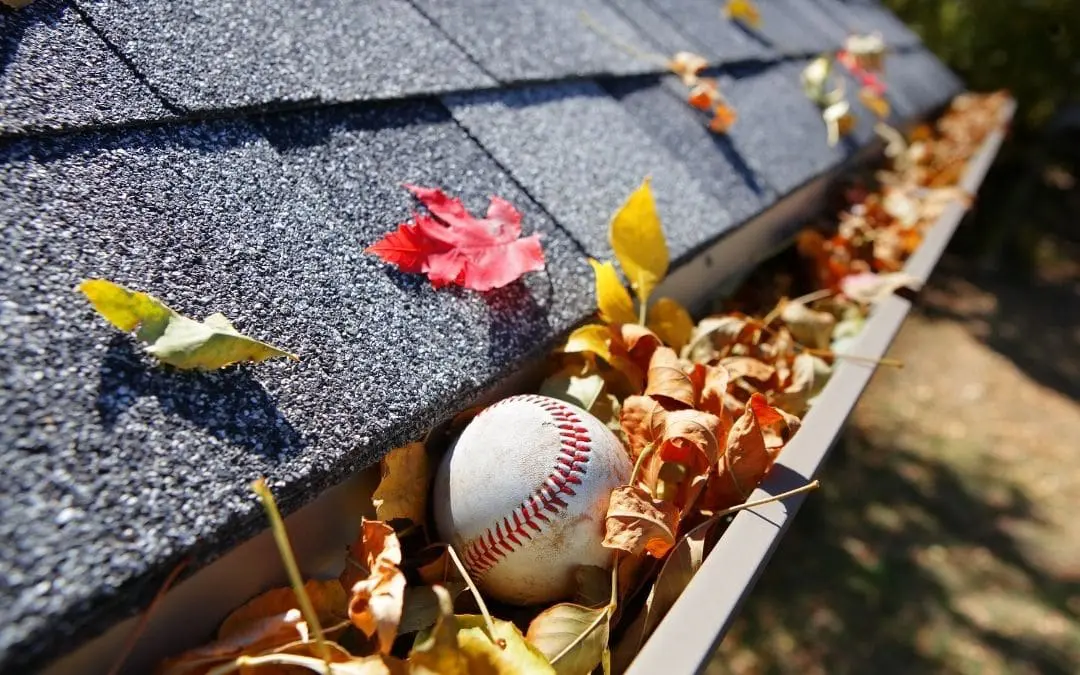 Cleaning your eavestroughs stops your gutters from getting backed up. If eavestroughs overflow, the water is forced to run down your house which can cause damage to your home's exterior, including the foundation. Risk of water infiltration in the basement increases which can be very costly. Water can also damage concrete porches and walks, as well as your decks and interlock, as they are exposed to constant water dripping and pooling.
5. Consider Installing Gutter Guards
If removing debris from your eavestroughs is too much work every fall, the easiest solution for simpler winter home maintenance is to install gutter guards. Effective leaf guard systems such as Alu-Rex not only keep debris from building up in your eavestroughs but also protect your home from the ravages of winter. With clean eavestroughs, dangerous ice dams can't form. A leaf guard system also provides uniform strength to prevent warping and rusting. Your eavestroughs enjoy a longer life and you avoid the cost of water damage.
6. Check And Repair Siding
Your siding provides protection from the weather as well as much-needed insulation. When your siding becomes older or is damaged it loses its efficiency and can also allow for leaks. Today's siding is energy efficient and can reduce costs for heating and cooling your home. Foam-backed vinyl siding is engineered for extreme sub-zero temperatures we experience in areas such as Barrie and throughout Ontario.
New vinyl or aluminum siding uses tiny venting holes to allow air circulation and prevent the growth of mould or mildew. While siding serves a practical purpose for winter home maintenance, it can also create a whole new look for your home's exterior. Improved curb appeal means added value when it comes time to sell.
7. Energy Efficient Doors
Entry doors are often overlooked as a source of energy efficiency and winter home maintenance. If you feel a draft coming from your door, it could be time for a replacement. Your front door not only provides a warm welcome to guests but also protects your home from the weather. Custom-built entry doors provide a new look, but more importantly a firm fit and seal that keeps cold air out in the winter while keeping your warm air inside. New doors are designed to avoid bowing or warping, keeping the seal secure. Energy Star-certified doors provide the highest quality designed to reduce energy consumption. And don't forget to check side doors and garden doors for leaks as well.
8. Check And Protect Masonry
Masonry is found in every home and must be maintained to remain effective. If you have signs of damage such as cracks, missing mortar between bricks, or missing bricks, your home is at risk for leaks. Common areas to check for damage include your chimney, as well as the brick façade of your home, and windowsills. If you notice damage, a professional mason has the skills to make repairs and ensure the size, colour and texture of your existing masonry is matched. By simply sealing up nooks and cracks properly you can save money on your energy costs. Repairing the small openings also helps keep pests out and reduces the risk for further damage.
9. Check Drainage
Poor drainage around your home can lead to issues, especially if water is allowed to pool at your foundation. As mentioned, during your winter home maintenance checklist, paying close attention to your eavestroughs and gutters is important. However, looking for uneven areas and low spots around your foundation will further protect your home from possible leaks and damage. If you find a low spot, it can be filled with well-tamped soil.
Your rain gutter downspouts should be positioned to move water away from your home. A good solution is to install downspout extenders as it helps avoid water saturation around your home. This leads to issues when the ground freezes and thaws throughout the winter months as it can put pressure on your foundation's integrity.
These winter home maintenance tips can help protect your home from winter damage. If you would like to learn more about winter home maintenance and home exterior upgrades to protect your investment, get a quote from the experts at Weaver today.