Owning a home is the biggest investment the average person will make in their lifetime. For many, the investment is often long-term as well. You want that investment to run like a well-oiled machine and help your pocketbook, not drain it!
For example, if you were buying a new furnace, you'd be looking for one that is energy efficient with a solid warranty. You'd also want it installed by a professional so it operates correctly. You'd do a bit of research, source some quotes and then make an informed decision. You'd feel good about the decision knowing that in the longer term, you have a quality product that is saving hydro and keeping your home comfortable.
When it comes to buying windows, you want to take the same care as you would for that furnace… and perhaps even more! Windows are an obvious essential in a home, but the best windows will provide energy savings, increase curb appeal, function with ease, keep your home secure and give you a view to your surroundings.
It's a lot to consider! That's we created this ultimate guide to buying windows which will help you make an informed decision. Let's explore all things windows….
Setting Your Budget For Buying Windows
Start by setting a rough budget for your windows. The cost will be dependent on several factors:
Material used, i.e. vinyl or wood
Size, detail and shape of the window – remember: custom sizes and shapes will be more costly
Detail and shape, especially if it's a custom shape
Keep in mind that vinyl is more cost effective than wood, and easier to maintain (we'll get to that later). In general, you can expect to spend anywhere between $450 and $600 on a single vinyl window. Whereas a window with a wood frame would cost between $800 and $1,000. You also have to factor in the extra cost of installation from a professional because window installation is not a task for the DIY-er.
If you are doing a complete home window replacement, there's no denying that the project will be a significant cost investment, but thankfully one that will help save energy costs and increase home value in the long run. Look for financing options to help lessen the upfront cost of buying windows, such as the flexible payment option available through Weaver.
Choosing A Window Type
This is the fun part of buying windows! If you haven't shopped for windows before, you'll be surprised at all the options available. When buying windows, you want to consider your own personal preference for how you would like the window to function within your home and also how you want them to look aesthetically from the exterior and interior. Here's a list of all the window types available:
Casement Windows
Casement window sashes open outwards with the sash hinged to one side of the window frame. They can be installed to open left or right, which makes them incredibly versatile. A casement window also provides the best seal against air infiltration because the window sash is pressed and locked tightly to the window frame.

Awning Windows
Awning windows, like casement windows are hinged on one side, but awning window sashes are always hinged at the top of the window frame. Since they swing outwards and up rather than to the side, these windows offer excellent air circulation while keeping out rain and debris. They are typically smaller in size and are well suited for basements because of their exceptional functionality and ease of opening.

Slider Windows
Slider windows can have one or two movable window sashes that slide horizontally on a track. Horizontal sliding windows provide a wider more natural outdoor view than a single hung window, and they let in more natural light. They are easy to operate with a gentle motion making them popular for harder to reach spaces.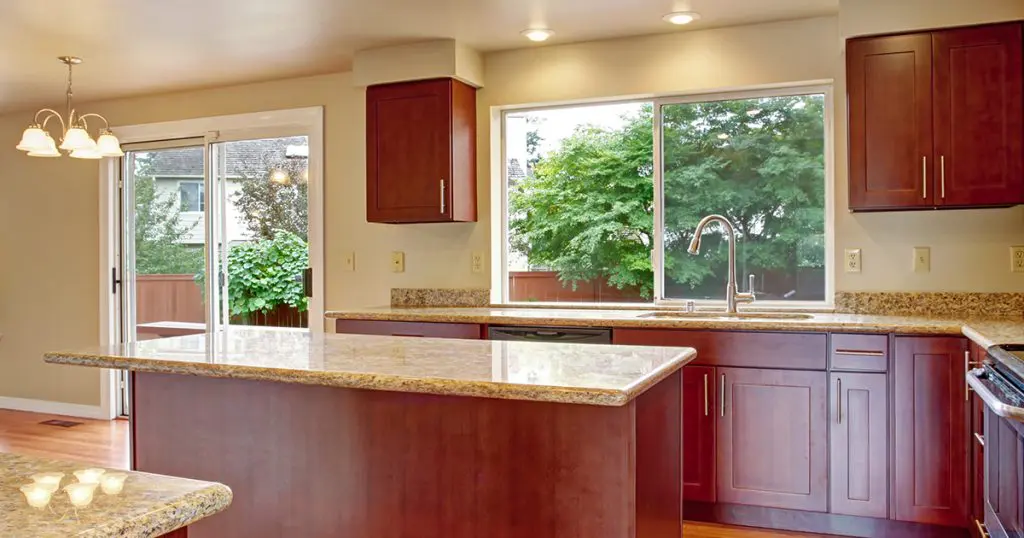 Single Hung Windows
Single hung vinyl windows consist of two window sashes; the top sash is fixed in place and the bottom sash easily slides up and down. Single hung vinyl windows are a classic, cost effective choice and very easy to clean and maintain.

Double Hung Windows
A double hung window is similar to a single hung window but has two sashes, both of which are moveable. They allow for more air circulation than single hung windows because they open from both the top and bottom, allowing hot stale air to exit at the top and cooler air to enter at the bottom. This is excellent for energy efficiency and your home's comfort level.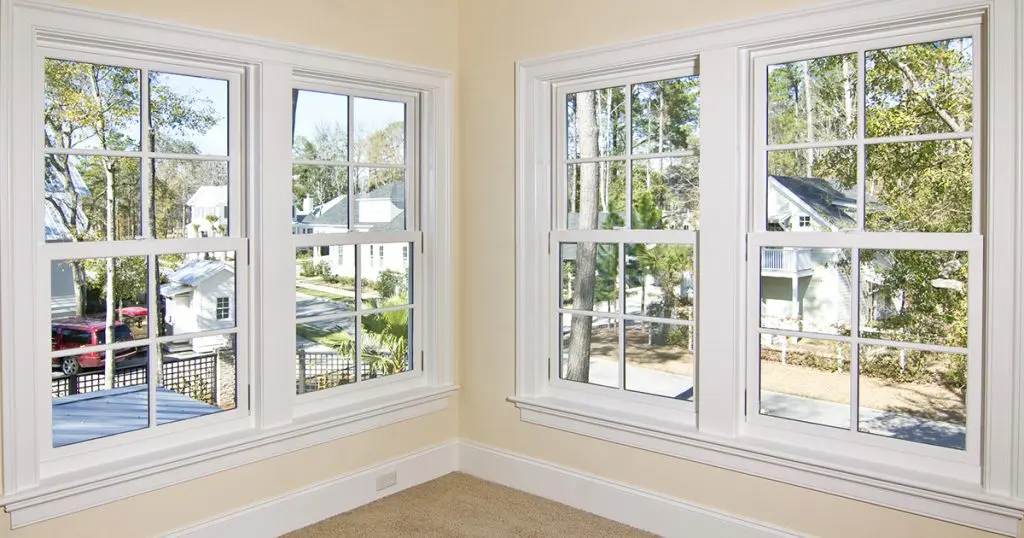 Picture Windows
A picture window is a timeless classic, set simply into a wall. It has a modern, clean look from inside and out. Since they don't open, they are extremely energy efficient and secure, letting only the light shine in from outside. Picture windows can be installed with or without window grilles, and are easy to customize the shape and style because they have no moving parts.

Wow, that's a lot of options for buying windows! And don't forget bay windows and bow windows for when the architecture of the house extends outward, or custom windows for a unique nook or area of your home. Do your research when buying windows by looking online and visiting Houzz for different window looks so you can visit a window installation company with ideas in hand. This will also help to narrow your budget right from the start.
Understanding Different Glass Options
The glass on your windows is about more than just view. This is where energy efficiency comes into play and you'll want to see the ENERGY STAR certification label on the product.
The first factor to consider when buying windows are the number of panes in the window. Basic insulating glass usually has two or three panes separated by an air space. Dual-paned have become the standard for performance, while triple-paned windows are better performing but are more expensive.
Be sure to look for low-e glass. This type of glass has a virtually invisible metallic coating that blocks radiant heat transfer. Not only does this help regulate the temperature in your home, it also protects carpets and furnishings from fading by reducing damaging ultraviolet rays from the sun. To increase the energy efficiency even further, you'll want a window with argon gas insulation. This is a natural, colorless, non-toxic gas that is sealed between glass panes. Insulating low-e glass filled with argon gas has about twice the insulating qualities of standard dual glazing.
Another consideration when buying windows is tinted glass. Tinted glass can significantly reduce heat and glare from sunlight and cut ultraviolet rays that can discolour furniture, carpets, and floors. The glass is slightly darker than clear glass, but only slightly reduces the amount of visible light. A gray or bronze cast, both of which are available through Weaver, are the most common tints and cut down on heat and light equally.
Sourcing A Window Installer
It might be tempting to think this is a weekend job with a few buddies and a case of beer. Think again! If your windows are poorly installed, the energy efficiency of your home and the durability of the windows could be negatively affected. It's time to do your research and find a window installation company. There are a lot of things to consider before selecting a contractor. We recommend following these five tips when choosing a window installation company:
1. Credibility and longevity of the company within the community
2. Ratings and reviews, both online and word of mouth
3. Qualifications of the installers – look for Window Wise certification
4. Customer service throughout the entire process, including after sale service.
5. Cost of the service – if the bargain seems to good to be true, it probably is, but you also don't want to get taken to the cleaners. Source three quotes to get a fair estimate.
Consider Window Maintenance When Buying Windows
The amount of window maintenance required is minimal for many of the new window styles offered today. In particular, vinyl windows require practically no maintenance since the color is often throughout the frame instead of on the surface, making windows resistant to fading or chips. If you have wood windows, you will end up doing regular time consuming and costly maintenance on colour, repainting and staining. That's why vinyl windows are becoming today's standard for homes.
When it comes to operation of the windows, you'll want to do a check 1-2 times per year for air leaks, condensation, mold formation, difficulty with opening or closing, issues with the screens and lock functionality. If you spot a problem, have it resolved immediately before it gets worse by calling a professional window installation company.
Ready To Get Started?
Now that you have some knowledge under your belt, you can feel confident buying windows and visiting or contacting a professional window installation company to continue the next phase of your research. They can guide you on the perfect type of window for your house, measure your windows and provide an estimate on your unique needs. Then all that's left to do is professional installation and sit back and enjoy your new view!