Home ownership requires work on your part to keep your house in prime condition. However, home maintenance can be difficult. If you are thinking of investing in exterior renovations this year, here are some of the best ideas to help you enjoy a maintenance-free home exterior.
Maintenance-Free Home Exterior Renovation Ideas
Gutter Guards
We are starting here because this is by far the most dangerous, and most tedious home maintenance task. Every spring and fall finds you up on a ladder, precariously reaching for leaves to keep your gutters from clogging. This is not a task you can let slide either. When your gutters clog it can lead to issues with runoff, allowing water to seep into your roof and foundation.
Gutter guards provide an affordable and effective way to prevent debris from landing in your eavestroughs. They are installed quickly as they practically snap into place. As a result, you never have to worry about climbing that ladder again. Every spring and fall your gutters will be debris-free, and therefore maintenance-free, so you can find something more enjoyable to do with your time.
Seamless Eavestroughs
Older gutter systems consist of a series of joined troughs. This can lead to issues especially if they are metal, as they can rust out and start to leak. You have to pay special attention to them which can really be time-consuming.
Seamless eavestroughs are made of a continuous system that helps improve how well they collect water around the edge of your roof and diverts it away from your house. Seamless gutters keep your home dry inside, which reduces the necessity of repainting, drywalling, etc. to repair water damage. You also don't have to pay much attention to them, as they are very unlikely to suffer damage like traditional eavestroughs. Add your gutter guards and you're maintenace-free and good to go!
Vinyl Or Aluminum Siding
If your home has painted wood siding you know it requires attention every year. The older the siding, the more work it requires. In fact, you might even find yourself sanding, priming, and painting on a regular basis just to keep your home from looking unloved. This is no easy task. To avoid having to do this even once, your best bet is to install new vinyl or aluminum siding. Not only is this 99.9% maintenance-free, but it is also one of the easiest ways to give your home's exterior a much-needed facelift.
There are a multitude of colours to choose from allowing you to add an instant upgrade to your home. You improve curb appeal and either freshen up the look you love, or create an entirely new look with stylish deep, rich colours used by top builders and architects today. As far as maintenance goes the most you might need to do is hose it down every spring to remove dirt. New siding also improves your home's energy efficiency, saving money which can help cover the costs of the upgrade. It is also one of the best returns on investment and can increase your home's value.
Vinyl Or Aluminum Soffits And Fascia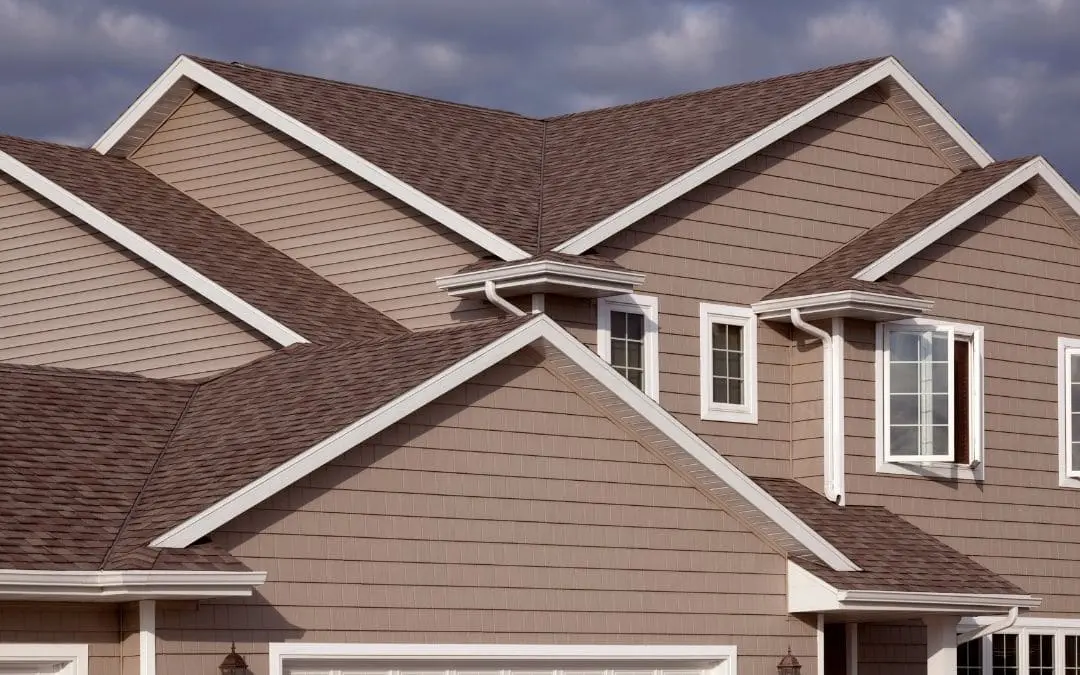 You might not even know what soffits and fascia are, or why you need them. However, soffits and fascia play an important role in protecting your home from the elements as a major part of your roofing system. Soffit is the siding underneath your roof's overhang, and fascia is the exposed boards sitting above the soffit. Soffit has venting to promote proper airflow between your roof and attic while fascia supports your roof and gutters.
If you have wooden fascia and soffits, their care is even more important than wood siding. If the wood of these important roof components is allowed to rot, your entire roofing system can fail. As well your eavestroughs might become uneven and loose, leading to water flow issues. All of these problems lead to leaks and water damage eventually. Installing vinyl or aluminum soffits and fascia provides worry and maintenance-free roofing support so you don't have to worry about sanding, priming, and painting to seal the wood every spring.
Vinyl Windows
Again, with that tiresome wood. If you have windows with wood frames, they can really make your home look old and sad. Peeling paint is not only unattractive but also increases the risk for leaky windows. Soggy window frames and sills can cause all kinds of expensive damage, not to mention lead to more work for you, both inside and out. Vinyl windows offer many benefits not only from a maintenance-free standpoint but for many other reasons, including:
Increased home comfort due to Low E technology

Improved operation to open and close them more easily

Improved security due to their sturdy locking mechanisms

Weatherproof for years to come

Energy efficiency to reduce costs from extreme air conditioning and heating demand

Excellent return on investment
Add to that the low maintenance of the vinyl and it makes the perfect choice for an exterior renovation.
Entry Door
Old steel and wood doors start to show their age in many different ways, all of them requiring some form of maintenance. Whether it is fading colour, peeling or bubbling paint, or aging weather stripping, an old entry door is an obvious sign your home needs an upgrade. A new entry door is an excellent way to spruce up your front, and offer a warm, stylish welcome to guests.  New steel and fibreglass designs won't bow or warp, and provide an endless selection of customization options. You also improve energy efficiency and security.
If you are looking for ways to reduce maintenance and increase your home's value, these maintenance-free home exterior ideas are well worth the investment.
Want to learn more about maintenance-free exterior renovation ideas? Get a quote here.