Thinking of upgrading your windows or doors to make your home more energy efficient? Here we provide updated information on current provincial and federal programs offering 2023 home energy rebates or grants to make energy-efficiency upgrades to your home.
2023 Home Energy Rebates, Grants, And Incentives

"We believe in making high-efficiency upgrades affordable for middle to low-income families while helping consumers have a positive impact on our community and environment."
Ontario Energy Rebates is a program that is free to all Canadian homeowners and boasts 247,409 rebates disbursed in 2021, for a total of 956,801 happy clients served. Impressive!
How Ontario Energy Rebates Work:
Get a home energy assessment with a Registered Energy Advisor.
Receive a custom report with upgrade recommendations.
Make one eligible upgrade.
Book a follow-up energy assessment.
Get your rebate cheque, including up to $600 for assessments.
Among many available rebates, Ontario Energy Rebates offers incentives to replace your windows with energy-efficient models. Specifically, they offer up to $325 for each high-performance window upgrade, with total rebates available across all categories up to $10,000!
---
***See important update below
"The Canada Greener Homes Grant provides funds for home evaluations and for retrofits, to a total of $5,600. Homeowners are eligible for up to $600 total for the cost of pre- and post-retrofit EnerGuide evaluations and for up to $5,000 total for the implementation of eligible retrofits such as home insulation, windows and doors, and air sealing."
How The Canada Greener Homes Grant Works:
This program was implemented by the Canadian federal government in May of 2021 and has been extremely well-received. Get your name on the list now!
~~~~~~~~~~
***Important update taking effect April 30, 2023:
The Canada Greener Homes Grant program has now partnered with the Enbridge Home Efficiency Rebate program
starting April 30, 2023. This exciting new joint initiative is now called Home Efficiency Rebate Plus
(see next section below for details)!
~~~~~~~~~~
---
"Enhanced rebates through a new partnership with Enbridge Gas and the Government of Canada's Greener Homes Grant"
Note: This enhanced rebate program from Enbridge will take effect on April 30, 2023, replacing the current Enbridge Home Efficiency Rebate program.
NEW! Enbridge Gas and the Canada's Greener Homes Grant have partnered to provide rebates towards eligible retrofits such as home insulation, windows and doors, heat pumps and renewable energy systems. The new, co-ordinated Home Efficiency Rebate Plus program will help more Ontarians save energy at home. This is great news for residents across the province, including current Enbridge Gas customers who use natural gas to heat their homes and will benefit from enhanced rebates up to $10,000. Participants can also offset the cost of their EnerGuide home evaluation with an additional rebate of $600.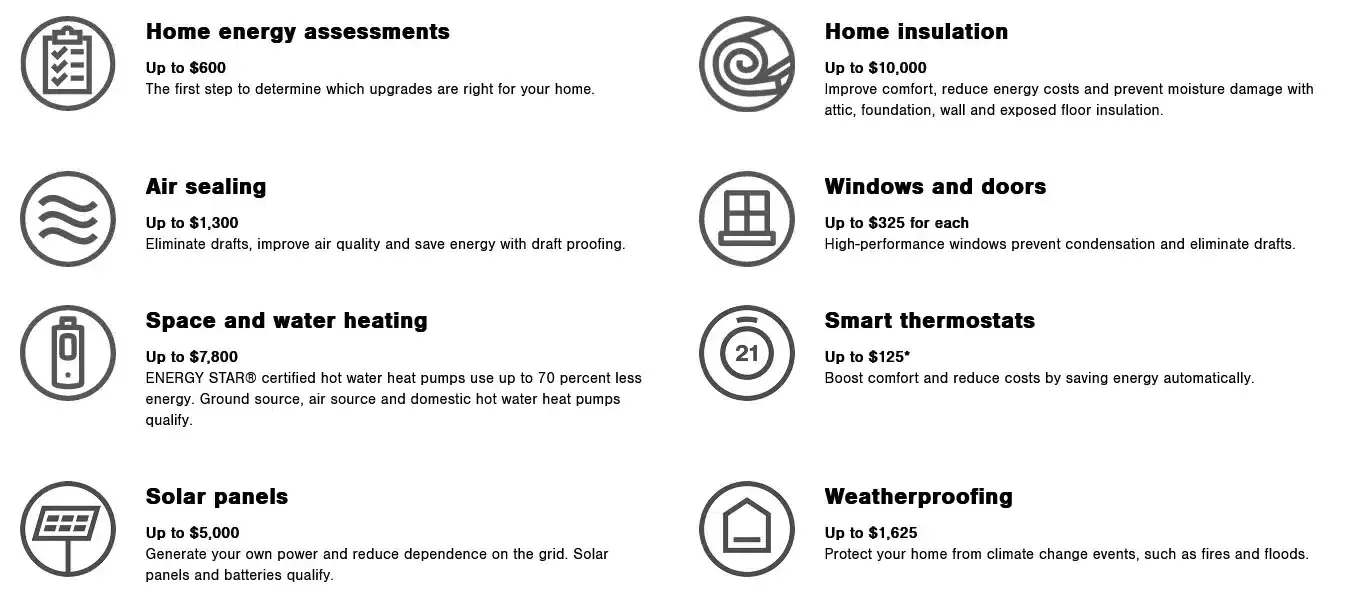 How The Enbridge Home Efficiency Rebate Plus Program Works:
Call and schedule an initial home energy assessment with a licensed Registered Energy Advisor.
You will receive a custom report with recommended upgrades.
Complete at least 1 eligible upgrade.
Schedule a follow-up home energy assessment
Receive your rebate cheque, including up to $600 for the assessments.
More homeowners now qualify!
Grant funding through the Canada Greener Homes Grant is being offered across the country to all eligible Canadians. The co-delivery of this program through the HER+ in Ontario will allow eligible homeowners to access the benefits of both programs through a single application and streamlined process regardless of their home heating fuel type.
---
"You may combine HELP with energy efficiency rebates and incentives from the City of Toronto, the Province of Ontario, the Government of Canada and utility companies. View all loans and rebates available."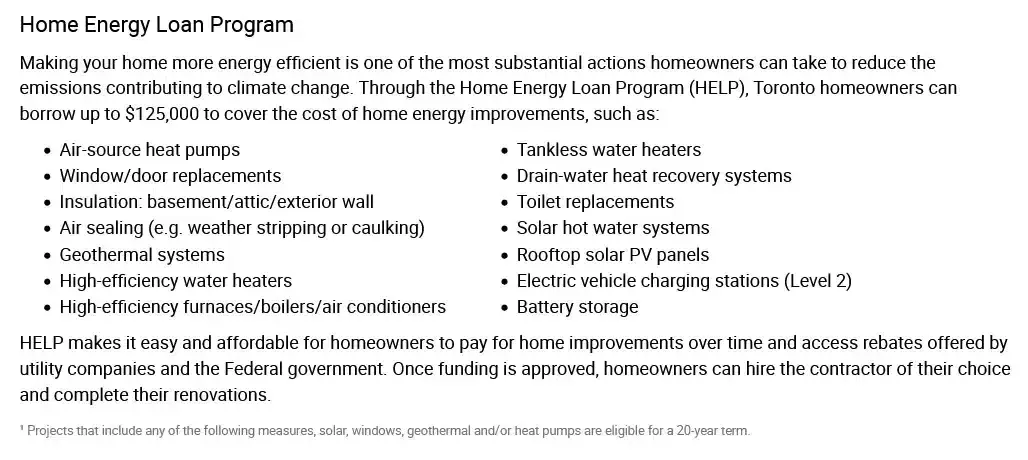 ---
Prices of everything keep going up. Why not save money on your energy bill by applying for any of these generous 2023 home energy rebates and grants?
Talk to a Weaver expert by calling 705-725-4977 or get a free quote today!