Whether you're selling your home or looking for a change, an exterior home remodel makes a big impact. With the exterior of your home, it's the little things that make a big difference. At Weaver Exterior Remodeling, this is exactly what we specialize in.
Giving your home a makeover is a large undertaking. It helps to work with a team who offers:
Reliability
Affordability
High-quality products
Experienced craftsmanship
At Weaver Exterior Remodeling, we often get asked about why we chose the external portion of the house to master. Here, we'll talk a bit about the many exterior elements of home remodeling and how they impact your property.
Exterior Home Makeover Services
An exterior home remodel could include many updates, each with its own benefits. Whether you choose one or two, or go for a full overhaul, you can expect a big payoff. Some of the most common exterior upgrades include:
Siding
Humans are very visual creatures. The siding of your home is the first thing guests and neighbors see when they look at your house. Vinyl or aluminum siding is a versatile product, with a variety of benefits, such as:
Energy efficiency
Easy maintenance
Durability
Aesthetic options
Choose your style, colour, and finish to customize your home to your tastes. New vinyl siding can improve the resale value of your home by 67.2%.
Eavestroughs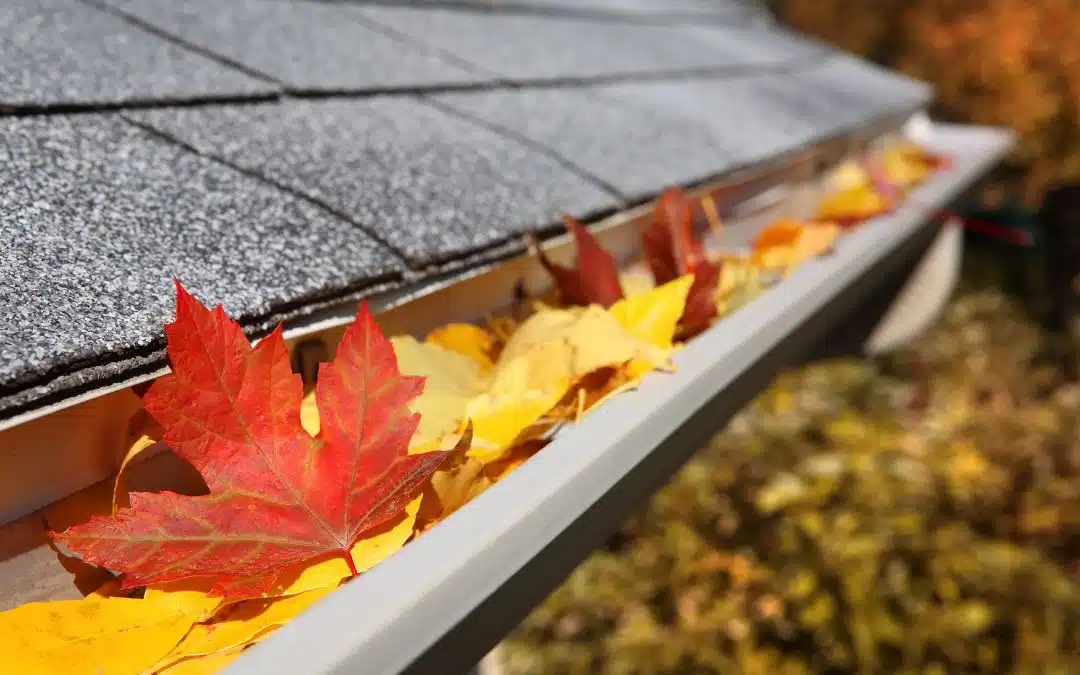 Eavestroughs manage rainwater and melting snow, sending it away from your roof via the downspout. Eavestroughs are an important part of your home. Without them, water could damage your roof, or flow down toward the foundation and flood your basement.
At Weaver Exterior Remodeling, we offer new seamless eavestroughs. Traditional gutters are weakest at their joints. Seamless eavestroughs remove this problem, enhancing the longevity of your drainage system.
Gutter Guards
Gutter guards are a great tool for reducing clogs and breakage in your eavestroughs. They work by covering the gutters enough to deter falling debris, while still allowing water to flow safely from roof to ground.
Our gutter guards also include winter shield technology to prevent ice blockages and snow buildup.
Soffits and Fascia
Soffits and fascia are beneficial to homeowners because they deter pests like bugs, bats, and birds. Replacing or installing new soffits and fascia can add value to your home in this way. It's one less thing for a new homeowner to worry about, and it keeps your house free of pests and looking its best.
At Weaver Exterior Remodeling, we offer fade-resistant, durable soffit and fascia in 34 colours. Customize your exterior to suit your style, protecting your home in the process.
Masonry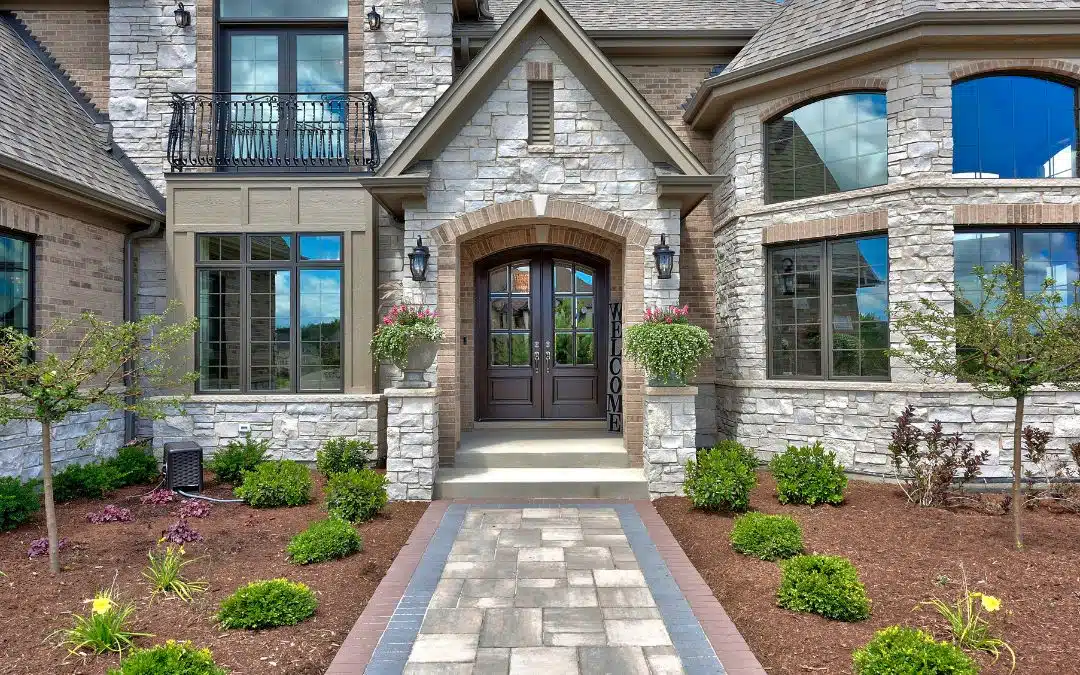 Whether you require a new chimney or a repair to the stone siding of your house, a good mason is a good friend to have. Masonry includes all brickwork and cultured stone on your property.
According to Masonry Council of Ontario, adding masonry to a home improves resale value by about 4.6%. Stone and brickwork are durable and heavy-duty. You can count on these products to stand the test of time.
Doors
Entry doors, patio doors, and even sliding doors change the look and feel of a home. These are big additions to your house, and ones which can change the value and curb appeal of your property. A new door can change the entire look of the front of your home. Choose from a variety of colours and styles to give your house a welcoming look that feels like home.
New doors are a great addition to an exterior remodel, because along with aesthetics they offer security. Old doors aren't always outfitted with the latest in locks and security features. Our door products are designed with functionality and safety in mind.
Windows
At Weaver Exterior Remodeling, we offer window replacement, along with a variety of other window services, including custom windows.
Old windows let cold air in during the winter months, and warm air in during the summer. This increases your energy bills and cost of living. New windows are a big investment, but one worth making.
Benefits Of An Exterior Remodel
There are many benefits to an exterior home remodel. Not only does it improve the overall aesthetic of your property, but it can also:
Increase resale value
Improve curb appeal
Reduce the risk of damage to the exterior
Increase the lifespan of the home
Many of these exterior components that are changed or upgraded during remodeling are critical to your property. From eavestroughs removing water from your roof to windows maintaining temperature and energy levels, each exterior component adds value to your home.
Why Choose Weaver Exterior Remodeling?
Weaver Exterior Remodeling is a local Southern Ontario company. We know what homes go through here in terms of weather, pests, and even local flora and fauna which may impact the structural integrity of your house. We're passionate about what we do because we know this work matters.
Weaver offers customers guarantees on our work and products. Depending on the service you use, you may receive an extended warranty above the manufacturer's warranty. We also offer flexible payment options, because we know exterior home remodel costs aren't always in the budget.
The Weaver renovation process starts with a phone call. After a chat, we visit your home in person to see what you're looking for and how best to serve you. Seeing your home up close, we can offer a realistic and accurate quote for the work to be done. Throughout the remodeling process, we work closely with homeowners to ensure things are working out the way you envisioned them. When the job is done we follow up to make sure you still love the new exterior.
Contact Weaver Exterior Remodeling
Weaver Exterior Remodeling is a family-run Canadian business. Brothers Jesse and Garth Dinan started Weaver with the hopes of supporting Ontario homeowners with high-quality products and services. With nearly two decades of experience and plenty of satisfied customers, we are constantly striving for improvement.
Interested in learning more about the radical difference an exterior home remodel makes to a house? Weaver Exterior Remodeling can help you find answers. Get a quote today, and see the Weaver difference.